I love a good Christmas tree – and Christmas just wouldn't be the same without one, but knowing how to decorate it can be so difficult.
Christmas tree decorating can sometimes feel like an impossible task.
How to get the right amount of lights and decorations, what to put where, what goes on top – and so many more questions spring to mind for starters….
As such, it's time to look at this and get the answers, once and for all. I've scoured the web for inspiration, and put in some of my own Christmas tree decorating tips to help as well. So have fun, and I hope it helps!
CHRISTMAS TREE DECORATING TIPS:-
When you look for a tree to buy (real or fake) – think about the space you have available to put it. They always look smaller in the shops so measure the height and width that you can go to and STICK TO IT!
Consider where to put your tree – lots of people put it in the window at the front of the house so it looks great to passers by, but I tend to put it in the room that you spend most of your day in at Christmas – wherever that may be
Always start with putting the lights onto the tree first, and add them at different depths to get the most impact – then add on any other decorations you choose.
Have loads of lights on it – the more the better – and always hang these around the tree first so you can get the balance right
Pick a theme for your colours and style – and stick to it!
Don't use tinsel – it hardly ever looks good…
Don't go with the normal decorations if you want to be a little different – just as with your house decor be unique to what you love. Use home accessories / kids homemade items – or anything that takes your fancy really!
Think about the base of the tree as well – it will only have presents hiding it for a short while, then what will you be left looking at? (I use something like this** to cover the tree base which looks lovely and is a good finishing touch)
If you have children in the house or coming to the house then edible decorations work really well
If you have children and prefer to have a neatly decorated tree then consider having two – a family one and one for best!
A great tradition is to buy a decoration for each child each year – so you can have a really personalised tree over the years and decorating it can bring back great memories each year.
Ensure you get a great looking tree – if you need to cut a few of the branches then do it!
If you don't have space for a traditional tree, then think outside the box a little. Use cut branches in a pot or put a tree shape on the wall – there are a few ideas on the next page of this post for inspiration.
Distribute the decorations evenly around the tree
Use larger decorations at the bottom and smaller at the top where the branches are less strong
And for those of you who, like me, love to look at other peoples trees for ideas and inspiration – look no further! – the next page has loads of ideas from other peoples trees – gorgeously decorated and all a little bit different….
There are some great ideas you could use to help decorate your tree this year right here.
Whether you have loads of space for a massive tree and tonnes of decorations, or you have a more minimal budget – there will be inspiration to help – Enjoy!….
Homebase recently shared their 6 new ranges for Christmas with me – and the Grandeur range (shown above) was totally my cup of tea!. I love the neutral colours and warm tones – simple but stunning. My favourite items are the star on the top of the tree and the pine cones.
I really love this idea of having different coloured decorations wrapping around the tree like a wreath. Looks so effective!: –
This bright colour scheme really makes a pretty neutral room come alive for the festive season. Great way to add colour at this time of year: –
This would work really well for a small space and low budget – but it's still really effective! You could pick patterned tape and even stick christmas cards around the branches as well. Love it!: –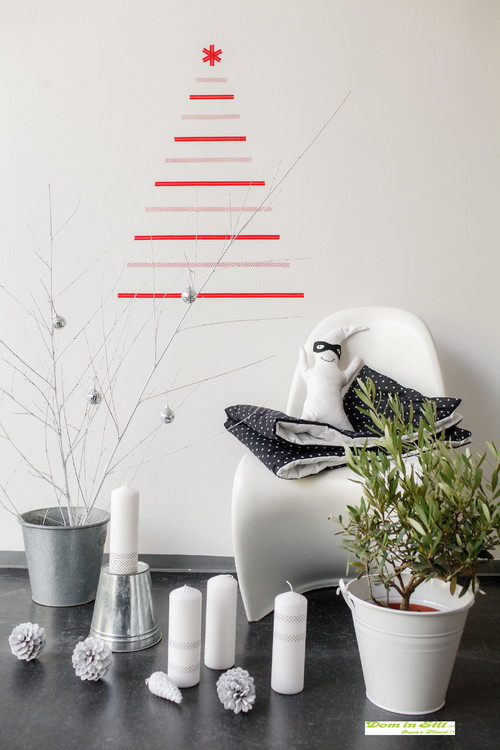 Another great idea for a different style of tree – branches work really well with baubles on – and takes up much less space in the room: –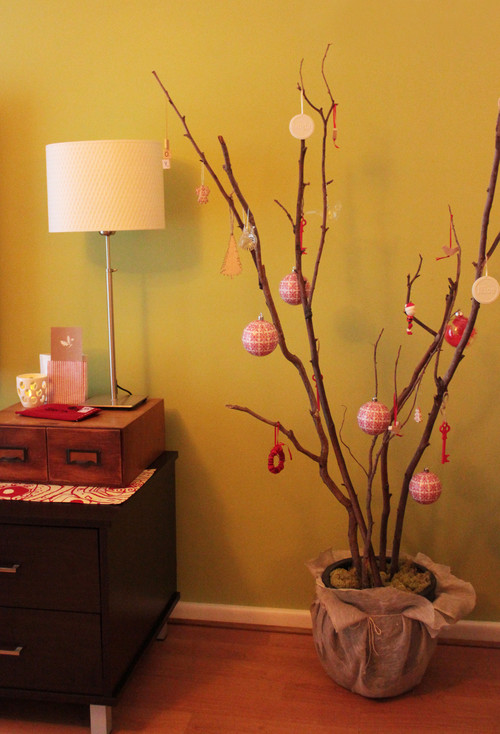 A FEW BITS OF EXTRA HELP…
For a load more decorating ideas, why not take a look at my Pinterest Christmas board.
and lastly – my favourite tip taken from around the web – this blogger has done a great post about how to photograph Christmas trees – this is amazing and I will definitely try it this year – wish me luck!

Do you enjoy decorating your tree at Christmas? What do you love/hate about it?