Task #7:
It's time to tackle your emails – Set a timer for 15 minutes and go through as much as you can.
 © 

Dave Bredeson

 | Dreamstime.com
My Tips and Advice:
What you do with your time really depends on how organised your emails currently are.
Choose a task from the list below that needs organising, and go for it – of course, if you need to do more than one of these, simply add a few more slots into your diary and get them all done a bit at a time (maintenance is key).
15 minutes is perfect as it can easily fit into your day, but you can get loads done in that amount of time.
Get your inbox to under a page – delete anything that you can, file what you need to keep, and what you should be left with is purely emails to action asap
Ensure your folders make sense – do you have one per person, or per project etc….?
Go through each folder and ensure you have only kept whats really necessary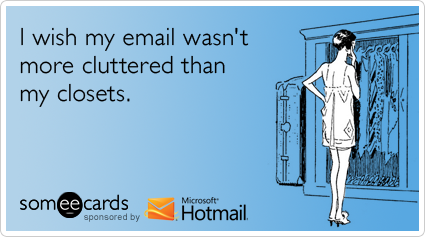 Inspiration from around the web
The Huffington Post has some great tips on email organising CLICK HERE
The BBC Webwise site also has some good advice – CLICK HERE
How did you get on?
I'd love to know and really hope that you are able to fit in a task a day and follow along  –  Why not write a comment below and let me know all about it….
{Daily tasks are quick household chores that are additions to your usual cleaning or housekeeping routines – they can be done usually well within 15 mins. Do just one a day and you will really notice the difference quickly – find out more by clicking HERE}
  ** Some links are affiliate links – please see
disclosure policy
for more details